What do you typically do after a long day of work? A little TLC in your off-hours can go a long way for your health. Your outdoor living space is just the same and needs time to recoup so it can spring back to life. While your turf is dormant, it's the perfect time to catch up on other lawn maintenance. That way, when the sun is shining again, you can turn your attention to enjoying your vibrant green lawn.
It's All About TLC - Tailored Lawn Care
Where you live has a huge impact on your duties. Whether you're nurturing your lawn in Florida or shoveling snow in New York, climate is always the first thing to consider when caring for your outdoor living space. Your local weather can determine your approach to:
Watering schedules
Mowing
Where and when you plant trees, shrubs and grass
Luckily, there is an exact science to weather and plants, which is why TruGreen's lawn care plans are tailored to match your lawn's needs. Your TruGreen specialist will customize an approach based on a number of factors, including your climate and soil condition. A year-long plan ensures that your outdoor living space is taken care of through the changing seasons.
Stay On in the Off-Season
They say a good summer lawn starts in the fall. This transitional season is pivotal in maintaining a lawn to be proud of. With the help of your TruGreen specialist, you can determine exactly what your lawn will need for colder months. In addition to lawn care treatments, your trees and shrubs will also likely need some maintenance to keep through winter.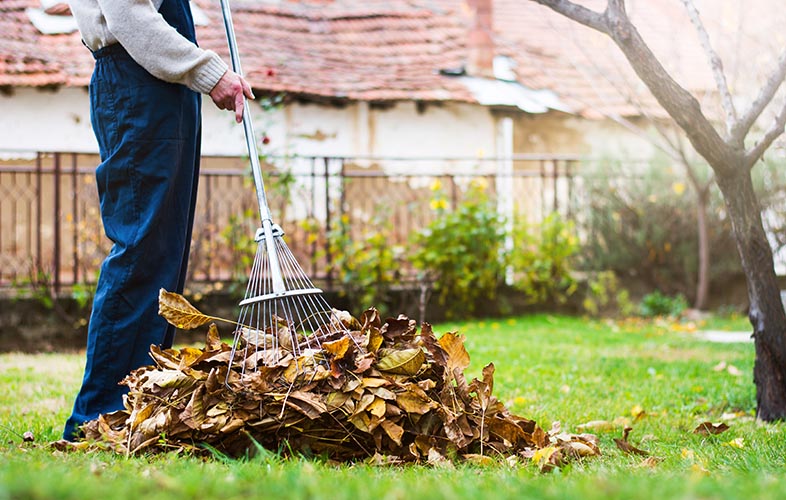 Don't Leaf It for Later
Rake up fallen leaves throughout the fall, especially before any rain or snow. While organic material is great for grass, leaving it to collect throughout the winter can cause build up and suffocate your lawn. Instead, you can use raked leaves as mulch to help deliver nutrients to your soil through the winter.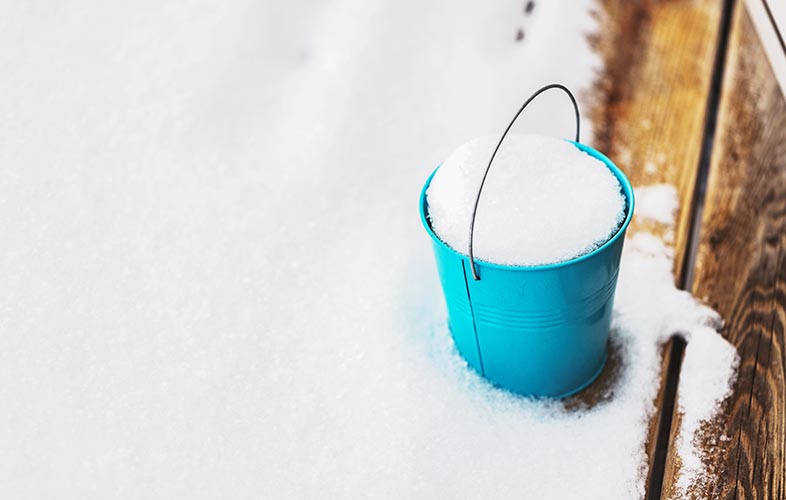 Clean Up Clutter
You might live in your favorite lawn chair during the summer, but come winter it's time to say goodbye. Cleaning up unused and neglected furniture, toys and tools is one of the simplest ways to take care of your yard in the winter. These objects have a tendency to collect falling leaves and precipitation throughout the colder months, which can cause mold and mildew. Unless you're using these items regularly through the winter, it's best to pack them away. This will help them last longer and keep your lawn decluttered so it can breathe.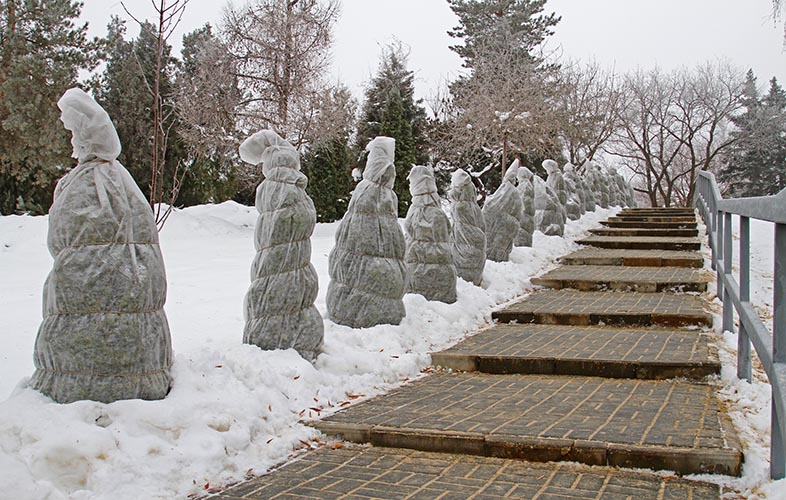 Take Cover for the Cold
We all know that one person who's always cold and breaks out their winter coat months before anyone else. Well, there are plants like that too. If you're in the north, it's likely these plants aren't even around. But in the south, where freezing temperatures are few and far between, these sensitive plants are more prominent. During the winter months, you might see trees, shrubs and flowers covered in blankets or special netting to help protect them from the cold temperatures. Not sure if this is something your plants need? Don't worry, your TruGreen specialist can advise you on year-round tree and shrub care.
Defend Against Mosquitoes
Our last tip has another benefit--it acts as preventative pest control. It's especially important to focus on this as the weather begins to warm. Mosquitoes love standing water, such as melted ice in a dog dish or bird bath. These spots can make the ideal conditions for mosquitoes to lay their eggs when the weather turns welcoming.
Despite keeping a clean outdoor living space, sometimes mosquitoes are inevitable. While your yard may be free of standing water, other hot spots, like gutters and plant leaves are difficult to keep dry and mosquito-free. That's why professional services, like TruGreen Mosquito Defense, are recommended. With our guarantee, your TruGreen specialist will treat hot spots to help lower the mosquito population. Within 24 hours, you can continue enjoying your outdoor living space without swatting away these pests.
Live Life Outside
The best way to care for an outdoor living space is to actually use it! No, we aren't kidding. The more time you spend in your yard, the more you'll notice, like if a mysterious brown pattern suddenly appears or if weeds start to pop up. Have you ever noticed the small signs when you might be getting sick? Getting familiar with your lawn, trees and shrubs can help you notice when something could be wrong. Of course, you can't be expected to know everything that's wrong. That's where TruGreen comes in. Additionally, you can familiarize yourself with common lawn care problems.
Partner with a Specialist
Working with a TruGreen specialist year-round is the best way to cultivate a lawn you're proud of. Other than providing maintenance treatments, including services like grub control and aeration, TruGreen specialists can tailor a lawn care plan to your outdoor living space needs. From identifying pests and weeds to diagnosing soil needs, TruGreen specialists are the perfect complement to your own lawn care duties. While you might notice a brown patch from mowing, your specialist can act as a second set of (trained) eyes to identify and determine the treatment options.
With a Lawn Care Plan from TruGreen, you'll receive expert care from a specialist backed with science-based training, which may include:
Fertilization
Weed Control
Grub Prevention & Control
Aeration & Overseeding
This is all backed by the TruGreen Healthy Lawn Guarantee®. To get started, visit our
services page
for a free estimate.