Summer can really do a number on your lawn and plants. Let us help diagnose problems, then get your yard Live Life Outside-worthy.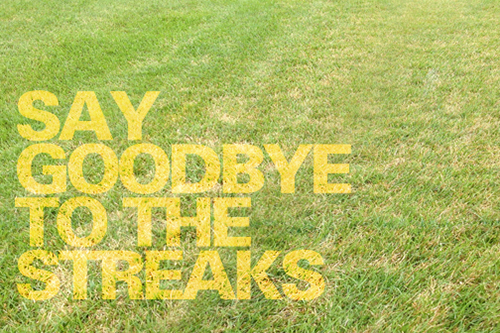 Is the entire lawn brown, or are there localized patches or spots?  When you equip yourself with knowledge of signs and symptoms, you can narrow down the list of possibilities. Let's identify some of the top summertime challenges together so you can keep a watchful eye on your lawn:. 
Be on the lookout for pests
While this may not sound like the most appealing way to spend an afternoon, it can help put a stop to trouble lurking beneath the surface. Get eye level with the surface of your lawn and take a good look for insects. Apologies in advance to the arachnophobes!  

 To check beneath the turf's surface, perform a "tug test" to see if the grass breaks apart or pulls up like fresh sod. This will help to indicate if the lawn is dead or dormant. Insects could very well be the culprits. 

Good news: that's our expertise. We'll help you get rid of them in no time. 
Spot lawn diseases
Take a close look at the leaf blades in your lawn — they're one of the greatest visual indicators of lawn health. But more importantly, they can tell a more detailed story of what may be attacking your yard. See any lesions or gray spots on leaves? Lawn disease may be at play, however; there are lots of additional complexities when it comes to making a proper lawn disease diagnosis. The first step is to spot the problem. If you think your lawn may be vulnerable, let your Specialist know, or contact us to initiate service. 
Mowing Issues
Is your lawn's problem spot presenting in straight lines? We can most likely rule out insects and diseases as the cause of the issue. More than likely we're dealing with a common problem — mower stress. Whether you deem yourself a regular mow pro or not, it's never a bad idea to brush up on the basics
Drought
Drought stress can also be very common during the summer months.  Keep in mind that lawns dry out faster near paved surfaces, on slopes, and in areas exposed to more sunlight, so keep a watchful eye on these areas in particular. These watering tips will help get your lawn through the hot days.
Tuna Can Test
Here's a helpful trick to make sure you're watering evenly and properly in your lawn. Most turf requires about 2" of water to stay healthy during the summer months. Place several empty tuna cans throughout your lawn, set a timer, and when they're full, you'll know how long it will take to properly water your lawn. 
We're here to help. By taking these simple but effective steps with your lawn, you'll see greener grass sooner, so you can start living life outside. Let us help you  get your yard ready for summer. For more useful tips check out our Complete Guide to Summer Lawn Care.