Whether you just got a new furry friend or you're planning your next garden purchases, make sure you check to see if your new plants are toxic to dogs and cats.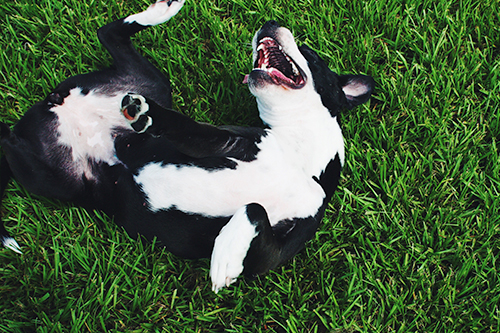 We often pick plants based on looks, smells, and growing needs. But if you have a furry friend at home, you should consider also looking to see if a plant may be toxic to dogs and cats if ingested. Below, we give an overview of some popular plants that are poisonous to cats and dogs. This list does not include all poisonous plants, so be sure to research individual plant types before purchasing. We'll also offer some additional tips for pet-safe gardening!
20 toxic plants for dogs and cats
Plants vary by toxicity. Depending on the variety, symptoms can range from red or itching skin, pain and irritation to a pet's mouth, nausea, vomiting and diarrhea, to causing serious effects to the heart, liver, kidneys or brain. If you suspect your cat or dog is suffering from plant poisoning, remove any plant parts from their mouth, wash around their mouth and hands, give them some water, check for irritation, and contact your local animal poison control hotline. Do not induce vomiting. 
Aloe vera
Amaryllis
Autumn Crocus
Azalea
Bird of paradise
Black-eyed Susan
Bleeding heart
Cyclamen
Daffodils
Daisy
Dieffenbachia
Kalanchoe
Lantana
Lilies
Lily of the Valley
Oleander
Peony
Philodendron
Tulips
Verbena
20 dog- and cat-friendly plants
Thankfully, not all plants are poisonous to our furry friends. When deciding on additions to your garden, consider the following dog- and cat-safe plants.
African Violets
Aster
Baby's breath
Bleeding heart
Butterfly bush
Chicks and hens
Christmas cactus
Feather Palm
Forget-me-not
Hibiscus
Hollyhock
Impatiens
Lamb's ears
Lilac
Marigolds
Pansies
Petunias
Sage
Snapdragon
Sunflowers
Pet-safe gardening and lawn care tips
In addition to selecting safe plants, there are other precautions you can take to help keep your pet safe in the backyard. 
Keep your yard free of harmful bugs. Pests like mosquitoes, fleas and ticks can be more than just a nuisance: they can pose harm to your cats and dogs. Avoid leaving piles of sticks, leaves and other debris around the yard, and make sure you cut your turfgrass to its recommended height. Consider also signing up for TruGreen's TruShield program and Mosquito Defense for added protection.
If you compost, be sure that your bin or pile isn't accessible to your curious pet. Old produce can cause harm to your pet's health.
Create boundaries for your pets. Use paths to help train your pets on which parts of the yard they should stay in. Consider creating separation from your gardens and allowing your pets to have their own area with healthy, lush lawn to play in.
Allow any lawn applications to dry before letting your pet back outside. Prior to your specialist arriving for your scheduled service, make sure your dog or cat is inside and off the lawn. After the service, we recommend you allow the application to dry before pets resume enjoying their lawns.
Let us help you create a yard you and your pet will love
By partnering with TruGreen, you can get a yard that's healthy and free of pests for your cat or dog to enjoy. To see our available service plans, click here or scroll up to the green box on the left to get a custom quote.