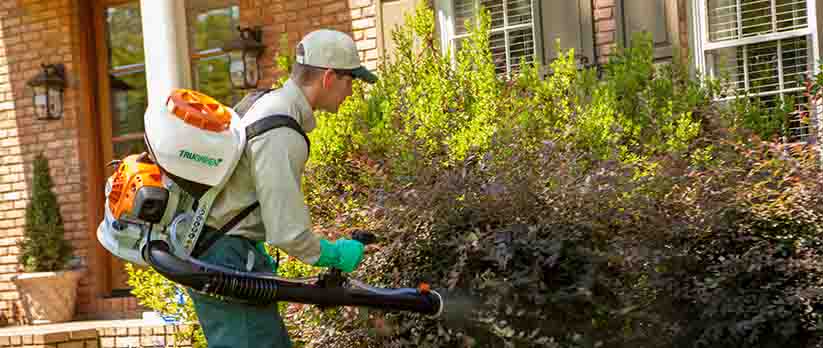 Mosquito Control and Prevention Services
We guarantee our science-base treatment to be effective in controlling mosquito populations within 24 hours
TruGreen Mosquito Defense treatment services is the solution to getting rid of the mosquito problem in your backyard and saving yourself from those pesky bites and itching. Help protect yourself from uncomfortable and potentially dangerous mosquito bites with TruGreen Mosquito Defense, backed by our Guarantee. TruGreen technicians will treat your property with a professional mosquito repellent to target mosquitoes where they live and control populations in 24 hours.
Special offer!
Recieve 50% off your first application*
We're here to help!
call 1-844-529-0391 for assistance
---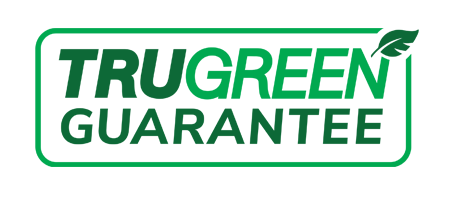 If you're not 100% satisfied with results, we'll re-treat at no cost. That's our promise to you.
---
Customer-First Approach

Our TruGreen Guarantee assures our treatment is effective in controlling mosquito populations with 24 hours, and with significant reduction for as long as 30 days after your service. If you're not 100% satisfied with the results, we'll re-treat at no additional cost.

Local, Tailored Solutions

TruGreen offers tailored mosquito control solutions to meet the needs of your outdoor living space, throughout the mosquito season, no matter where you live.

Science-Driven Expertise

TruGreen's targeted pest management approach maximizes program effectiveness and controls mosquitoes.
Benefits of TruGreen Mosquito Defense
Minimum of 4 application(s) per year
Targeted Mosquito Control
Monthly Applications using specialized equipment to strategically deliver mosquito control products and repellent to the areas where mosquitoes hide, including ornamental foliage, potted plants and ground cover.
Expert TruGreen Exterminators
With years of experience and expertise in the field, we train our specialists to use our innovative mosquito control repellent to help control mosquito populations within 24 hours of your first application. In addition to our science-backed expertise – ranging from local experts to national-scale support – we're also proud to have our very own board-certified Entomologists.
Pet Safe Mosquito Yard Treatment and Sprays
Spray your yard, not your kids. Many rely on smelly candles or spray to protect themselves against biting mosquitoes, but that doesn't get rid of the problem. Our Mosquito Defense is effective within 24 hours of your first application. Not only that, but our Mosquito Plus service includes outdoor protection against fleas and tick control, too.
Mosquito Disease Control
TruGreen Mosquito Defense helps protect against biting mosquitoes that can transmit or cause West Nile Virus and other harmful diseases by targeting the areas where they live and breed.
Barrier of protection
Wearing long-sleeved shirts is one way to protect yourself from potentially harmful bites, but that can be uncomfortable in the heat of summer. By treating the ornamental trees and shrubs on your property, our Mosquito Defense will serve as a barrier of protection that stops mosquitoes from seeking shelter in treated areas.
What to expect from Mosquito Defense Treatment with TruGreen
1
We'll conduct a thorough inspection of your property for areas where mosquitoes are, or could be, living.
2
Your specialist will employ our innovative formula to eliminate mosquitoes within 24 hours.
3
We'll treat your property every month to maintain your protection throughout the season.
4
We will continue protecting you and your family from mosquitoes with recurring treatments in the following season.
Frequently Asked Questions About TruGreen Mosquito Treatment
---