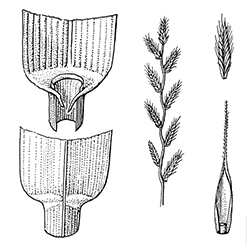 Annual Ryegrass
Lolium multiflorum
Annual Ryegrass is a winter annual grassy weed that is also known as Italian Ryegrass, Australian Rye or by its scientific name, Lolium multiflorum. It is often used as temporary turf grass fix for bare areas.
Identify
Bunch
Long
Membranous
Rolled
Annual Ryegrass can be identified as a tufted, apple-green-colored winter annual grassy weed with a short ligule and broad collar. Its auricles are narrow and claw-like, and its blades are long and tapered with prominent veins. The blades of this lawn weed are very glossy on one side and rough on the other with smooth edges. Annual Ryegrass also features sheaths that are not compressed, and it is yellowish-green in color at the base.
Life Cycle
Annual Ryegrass thrives throughout most of North America and is known for its rapid germination. For this reason, this grassy weed is often used as a nurse crop or temporary turf grass to quickly fill in bare areas. Annual Ryegrass is sometimes also used to overseed Southern turf grasses in the winter to provide green grass all year-round. It is typically found growing in moist to wet soils with reasonably good drainage. These grassy weeds are also winter annuals, meaning they overlap two calendar years but last only 12 months total. They germinate and develop from late summer to early fall, remain semidormant during the winter and then flower in spring. Come late spring or early summer, they mature and die off as the weather warms.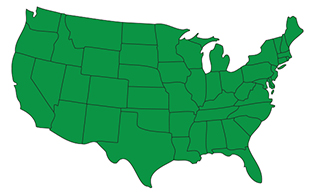 Control
Its rapid germination, combined with its tolerance for low-mowing heights, often allows Annual Ryegrass to act as invasive lawn weeds in yards across the country. It can even outcompete desirable types of grasses if it's not properly managed. For weed removal, professionally applied weed control treatments are recommended for complete elimination.