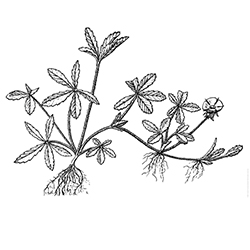 Cinquefoil
Potentilla spp.
Cinquefoil is a perennial broadleaf weed that grows laterally. It is commonly known as Old-field Five-fingers or Wild Strawberry and encompasses all species in the Potentilla genus.
Identify
Alternate
Serrate
Obovate
Cinquefoil can be identified by its tough, wiry stoloniferous stems. The stems of this broadleaf weed elongate and then arch to the ground and root at the tips. Cinquefoil also has glossy, dark-green blades on the upper surface that are hairy to (sometimes) white and woolly underneath. Cinquefoil produces attractive yellow flowers with five petals, and these plants are often sold in nurseries. Several species can be found in home lawns.
Life Cycle
This broadleaf weed is often found growing in acidic, nutrient-poor, dry sandy soils. It grows throughout much of the continental United States.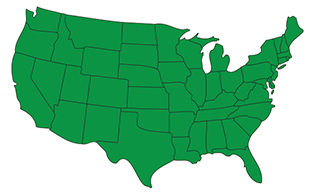 Control
Although some people welcome Potentilla spp. in their lawns, it is generally considered a weed. Because Cinquefoil is a low-growing broadleaf weed, frequent mowing will keep this weed from spreading through your lawn.