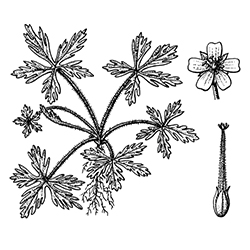 Carolina Geranium
Geranium carolinianum
Carolina Geranium is typically a biennial broadleaf weed, but it can also be a winter or summer annual broadleaf weed. This highly versatile plant is also referred to as Wild Geranium, Carolina Crane's-bill, Crane's-bill and its scientific name, Geranium carolinianum.
Identify
Upright
Dissected
Carolina Geranium can be identified by its vertically growing elongated stems that branch near the base. Its stems are densely hairy and greenish-pink to red in color. The leaves are also hairy on both sides and usually divided into five segments. Carolina Geranium leaves and stems are often red in sunny, dry or low-fertility sites. This broadleaf weed has a fibrous root system with a shallow taproot. Blooming from May through July, Carolina Geranium produces small clusters of pale-pink flowers with five petals. Reproduction occurs by seeds.
Life Cycle
This broadleaf weed prefers dry open areas and is often found growing in woodlands, prairies, limestone glades, abandoned fields, pastures, lawns, miscellaneous waste areas and along roadsides. Carolina Geranium grows throughout much of the United States and Canada.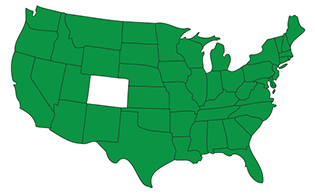 Control
Geranium carolinianum can be removed by hand but only prior to seed formation. Once seeds have formed, hand-pulling can spread the seeds to additional areas of your lawn. If you are unsure if seeds have formed, do not attempt to remove—consult a professional about broadleaf weed killer applications.