As a homeowner, you might already know that your lawn is unique and has specific needs in order for it to thrive. Given the numerous products and services available for lawn care and other landscaping services, homeowners face what can be a difficult decision when it comes to choosing a lawn care partner. But at the end of the day, it's most important to find a company that is trustworthy, reliable, and stands behind its work. TruGreen® is a leader among lawn care service providers and backs their services with the Healthy Lawn Guarantee®.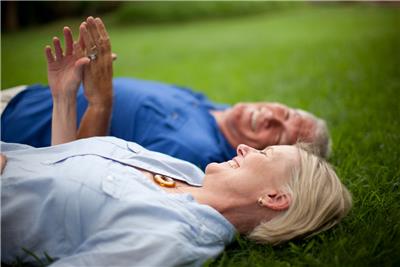 TruGreen's Healthy Lawn Guarantee is designed to give you confidence that when you purchase one of their remarkable lawn care plans, you'll be satisfied with the results. As long as you have a plan in place, your TruGreen® specialist will return as often as needed to make any necessary adjustments to ensure your satisfaction. TruExpert PhD certified specialists work year-round to make sure your lawn is properly managed and looks its best. 
Science-based lawn services
The Healthy Lawn Guarantee is a promise to every customer who has signed up for a TruGreen lawn care plan. These savvy consumers expect—and receive—the highest quality lawn services, including science-based solutions designed to meet their lawn's specific needs. TruGreen specialists are certified through the TruExpert Certification Program, which consists of rigorous training and requires annual recertification. The program ensures that the specialists develop and maintain the expertise needed to deliver superior lawn care services.
Healthy Lawn Analysis®
The Healthy Lawn Analysis® is a cornerstone of lawn services from TruGreen. A specialist will visit your home and conduct a complete analysis of climate, lawn usage, grass types, and soil condition, to help determine what your lawn and landscape needs to thrive. Once you have purchased a lawn service plan and TruGreen has conducted a Healthy Lawn Analysis, you're officially a member of the TruGreen family and are covered by the Healthy Lawn Guarantee.
Targeted management
TruExpert specialists will visit your lawn every four to six weeks to analyze current conditions and provide the special services you need, including any necessary treatments, grass fertilization, and more. These regular visits ensure that your TruExpert specialist stays up to date on the condition of your lawn, and also affords the opportunity to provide you with recommendations for things you can do to help achieve a lawn you'll love.
Healthy habits
TruGreen specialists excel at helping homeowners understand the science behind their lawn and adopt healthy lawn care habits. You can receive tips and tricks for proper mowing and watering specific to your location, learn about your grass types, understand the amount of wear and tear your yard receives, and much more. For as long as your plan is in place, your specialist will work with you at each visit—and in between, if necessary—to answer any questions you might have and to ensure that you are satisfied with your lawn services.
The Healthy Lawn Guarantee is one of a kind in the lawn services industry, and TruGreen offers this level of guarantee with the utmost confidence in its methods and people. A highly trained TruExpert specialist includes proven lawn care techniques and services in a tailored plan that is designed to meet the unique needs of your lawn. To find out more about TruGreen's lawn care plans or to speak with a lawn specialist, call 866.688.6722 or visit TruGreen.com today.