TruGreen® recently received an Environmental Stewardship Award by the National Association of Landscape Professionals. Read about TruGreen®'s efforts here.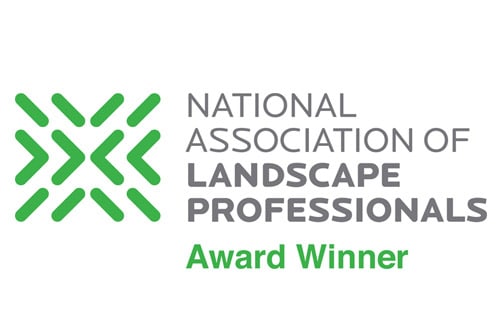 TruGreen recently received an Environmental Stewardship Award by the National Association of Landscape Professionals.
The National Association of Landscape Professionals Environmental Stewardship Award honors companies who have sustained a significant commitment to enhancing and protecting the environment.
TruGreen received this award by doing its part to foster America's healthy green spaces, trees and forests. An example of this is the TruGreen "TruNeighbor" program: a nationwide public-private partnership program the company launched in 2014. TruNeighbor works with local community leaders to plant trees, build new pocket parks, and to restore parks, playgrounds and ball fields that have fallen into disrepair. The program also helps support technology initiatives to control storm water runoff, and works with neighborhoods to build community gardens, forage areas for pollinators and more.
TruGreen's commitment to the environment and to the community was recently spotlighted by one of these recent revitalizations when a TruNeighbor grant helped revitalize and transform a blighted vacant lot in Pittsburgh into a unified community greenspace to help neighbors Live Life Outside.
Launched prior to the release of President Obama's White House Task Force on Pollinator Health, which called for the creation of more food and foraging areas for pollinators, greater public education and more public-private partnerships to engage pollinator health, the TruGreen Pollinator Protection initiative encompasses all three of those key strategies in a highly proactive and innovative way. With this year's distribution to customers in multiple states nationwide, TruGreen will have distributed more than one-quarter of a million wildflower seed packets to customers and local governments.  That translates to 50 MILLION wildflower seeds distributed which could create approximately 2.5 MILLION new square feet of new food and foraging areas for pollinators.  This campaign provides a practical, common-sense approach to finding a solution to pollinator health concerns without more government regulation.
Additionally, TruGreen is developing a "smart water use" campaign to help educate the public about water as a precious resource.  Whether you live in a drought zone or not, how to efficiently and effectively be good stewards of water when it comes to our lawns and landscapes is critical to wise stewardship.  The campaign will include electronic education materials on the use of green infrastructure and smart landscaping and will be made available to customers as well as state and local governments for their distribution throughout the community.
"We are thrilled to be recognized by the industry for our work in environmental stewardship and sustainability," said Jeff Fedorchak, vice president of corporate affairs. "I think our customers appreciate knowing their loyalty to TruGreen means they are active partners in the environmental and community restoration investments we make."
The commitment TruGreen has to the environment is evident in every area of our business – from the way we've developed lawn care solutions that are both effective and environmentally responsible to our efficient use of resources-an effort that has led to reduced fuel consumption across the business.