TruGreen® and Seeds for Change have teamed up to unveil a newly revitalized public space. Learn more about this TruNeighbor event and our other exciting community involvement.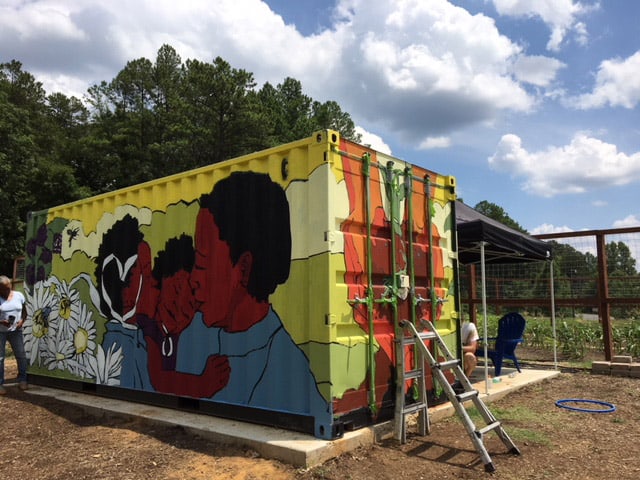 This year, TruGreen donated $10,000 to the Charlotte based non-profit, West Boulevard Neighborhood Coalition, through TruGreen's TruNeighbor initiative which helps more people live life outside. Grant dollars were used to enhance a public space by painting a mural and installing a pedestrian walkway. TruGreen also provided pollinator wildflower seed packets for attendees to take home and plant.

Since the TruNeighbor program started in 2014, TruGreen has worked with elected officials and non-profit organizations across the country on numerous community projects, such as supporting the creation of pocket parks, community orchards, walking trails. TruGreen has also donated playground equipment to schools in need – all so more of our neighbors can live life outside.  

"A big thank you goes out to our partners at Seeds for Change and the West Boulevard Neighborhood Coalition for giving us this opportunity to serve the Charlotte community," said TruGreen Charlotte General Manager Rick Balser.  "It was a privilege to be a part of this event and share grant dollars that help beautify the Charlotte community and give the people here more reasons to enjoy this space," added Balser.

"We couldn't have pulled off this event without the support of our partners at TruGreen who have been working diligently alongside us to beautify and improve our local community," said Anna Zuevskaya, program director at West Boulevard Neighborhood Coalition. "TruGreen contributed $10,000 toward overall site improvements including a mural and a pedestrian walkway. The new public space will serve as a location for a farmers market, movie screenings, arts performances, and fitness activities."

"Their support helped bring our attendees together to transform this into beautiful place with a mural the whole community can appreciate – which in turn helps to make a positive environmental, economic and social difference, added Zuevskaya."