This summer, TruGreen® is on a mission. We want to encourage people to spend more time outside creating memories with loved ones and experiencing the joys of the outdoors.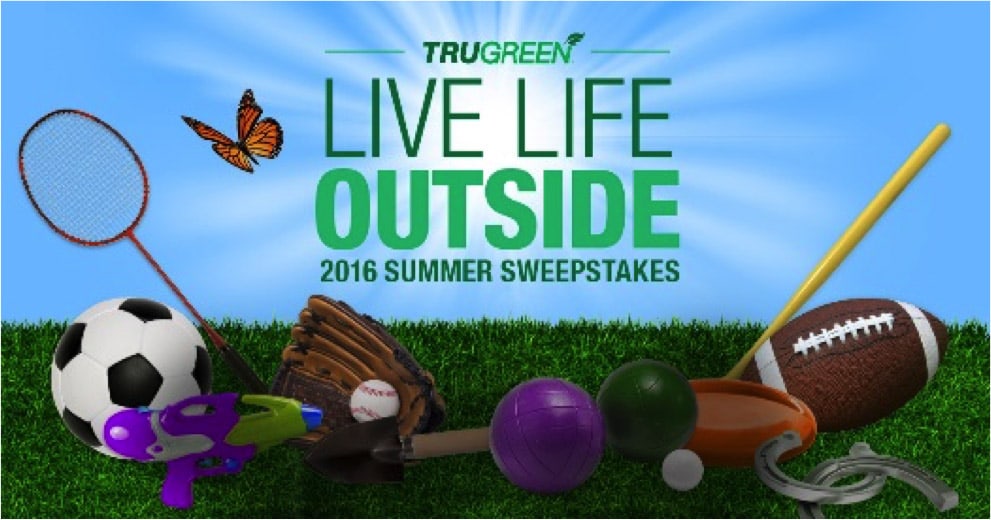 Turn off the TV, put down your tablet and join us! From outdoor picnics to wild adventures to simple backyard games - show us how you #LiveLifeOutside by sharing your photos and videos for a chance to win weekly prizes.
Visit the sweepstakes here: http://bit.ly/296joVN
And to inspire you to make the most of those dog days of summer, we've created a list of fun activities that are sure to get you and your family enjoying time outside. From camping in your backyard to planning a scavenger hunt, this list is sure to keep you busy. Print the Summer To-Do List and stick it on your fridge as a way to keep your family inspired to live life outside this summer.
For more outdoor activity ideas, visit Pinterest.com/TruGreen and share your ideas with us!