As we slowly make the transition into Fall, we are greeted with weather that makes us want to open the doors and windows and fling ourselves into the backyard. As you savor these last precious moments that you get to #LiveLifeOutside jacket-free we're recommending a little added sweetness that's a fun Fall activity for both kids and adults.
Crank up the fire pit, grab the marshmallows and get ready for s'more outdoor fun. Here are a few twists on the classic s'more to add even more excitement to your fall night out.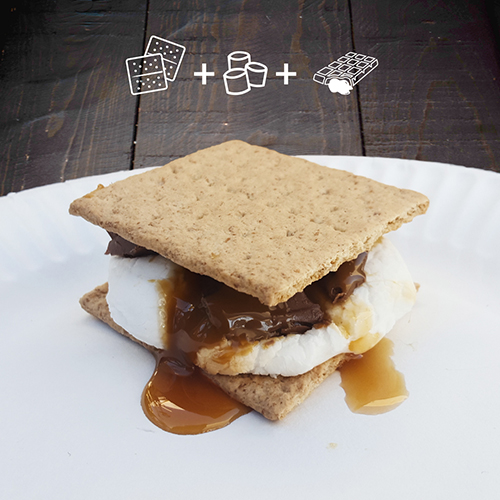 Caramel Dream
What you need:
Graham crackers
Caramel Filled Chocolate Bar
Fire Pit
Marshmallows
Friends
What to do: Swap your traditional chocolate bar for something a little extra – a caramel filled chocolate bar! This adds a whole lot of gooey goodness to your traditional s'more.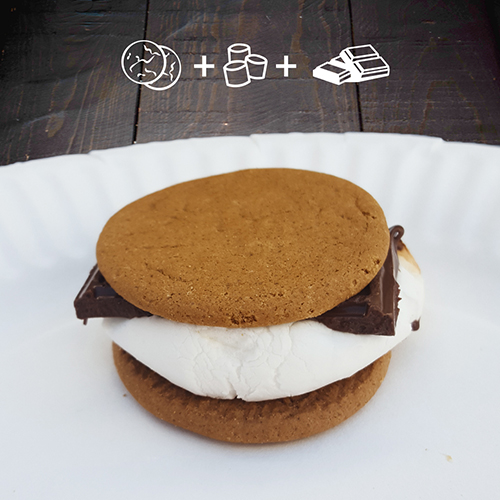 Make it Snappy
Ginger Snap Cookies 
Original Chocolate Bar
Marshmallows 
Fire Pit 
Family
What to do: Instead of eating that gooey mix of marshmallow and chocolate on a graham cracker, swap those crackers for ginger snaps. This will give you added crunch along with a sweet ginger and molasses flavor that will have you feeling like Fall.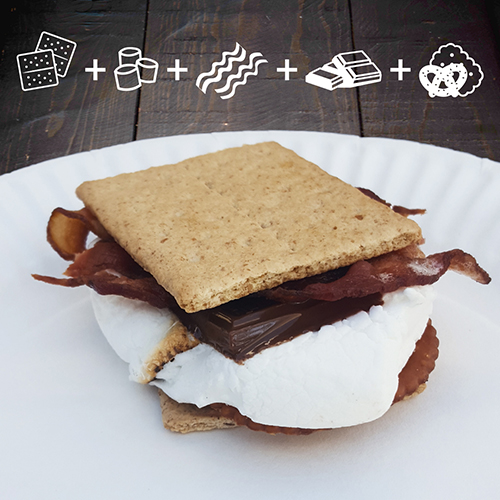 Salty Sweet Treat
What you need:
Graham Crackers 
Bacon (cooked of course!) 
Chocolate Bar 
Pretzel Crisp
Fire Pit 
Adventurous eaters
What to do: Are you a fan of salty and sweet? Us too. We find that adding some crispy bacon strips to your s'more gives you just the right balance. We also happen to love the extra crunch provided by that bacon.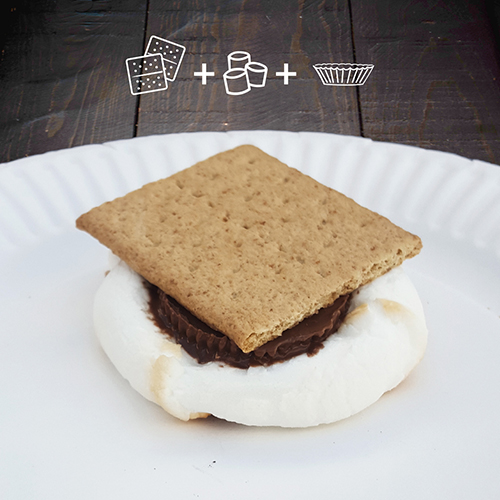 PB Fanatics
What you need: 
Graham Crackers 
Marshmallows
Peanut Butter Cups 
Fire Pit 
Whoever likes peanut butter
What to do: If you're fanatical about peanut butter like we are, this is the s'more for you. We're replacing the chocolate bar with peanut butter cups for an added element of surprise.
There are so many fun ways to #LiveLifeOutside during the Fall. We're sharing all of our favorite outdoor fall activities on our social channels and here on our blog – stay tuned. 
Do you have a favorite s'mores recipe? Let us know by following us on Facebook and Instagram.