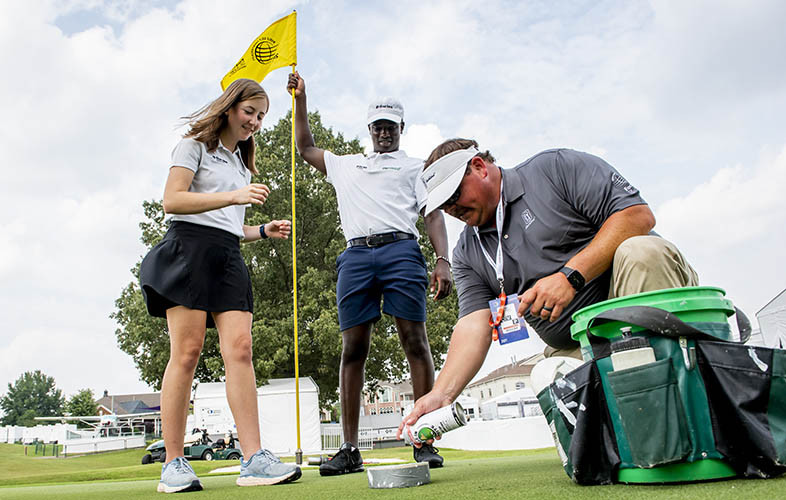 As an official partner of the PGA TOUR and a trustee of First Tee, TruGreen hosted a series of activations, as well as unveiled a brand-new fan activation area, The TruGreen Backyard at the recent World Golf Championships-FedEx St. Jude Invitational in Memphis.
To kick off the week, TruGreen hosted an exclusive behind-the-scenes agronomy mentoring experience for two of this year's First Tee Scholars, Molly Castle and Benjamin Ngnanga. These regionally-based students had the opportunity to engage with the TPC Southwind Agronomy team – and a TruGreen agronomist – in a mentoring capacity to learn how the team prepares the course for a world-class competition including course set-up, management, manicured lawn, green speeds, fairway conditions and management of the rough. In addition, the scholars enjoyed the opportunity to assist the team with real-life preparations.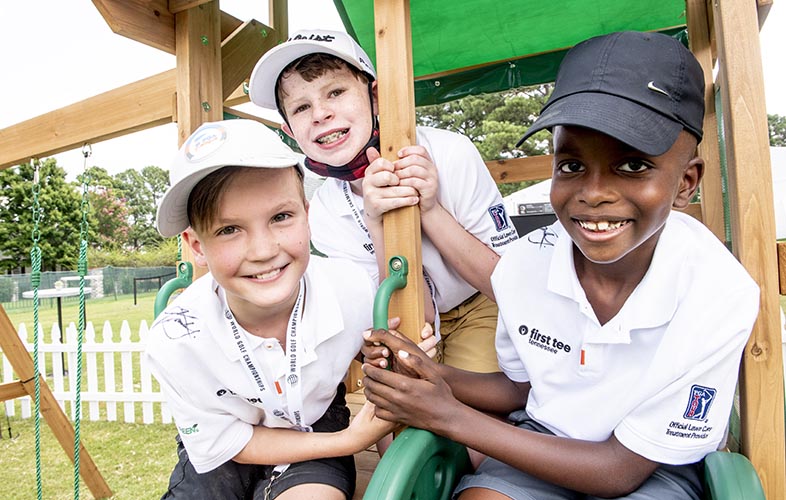 Expanding TruGreen's partnership with First Tee – a youth development organization that integrates the game of golf with life skills – TruGreen and the tournament hosted several local participants from First Tee, Tennessee mid-week. Local participants experienced an exclusive on-site adventure, including a behind-the-scenes tour of the live television production compound and a sneak peek of the new fan activation area, The TruGreen Backyard.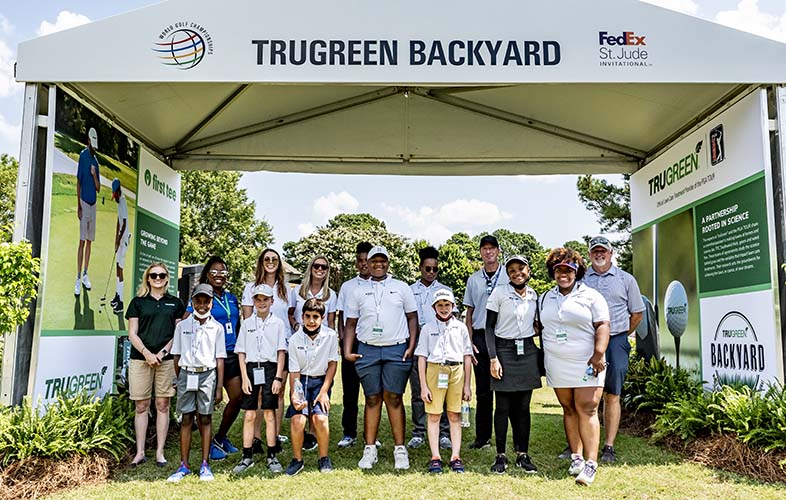 Throughout the remainder of the week, The TruGreen Backyard was open to the public, giving fans a welcome respite between the 13th and 14th holes. The TruGreen Backyard included several shaded seating areas, outdoor games dispersed among conversational seating, a designated family area complete with a playset and sandbox, comfortable seating areas throughout to provide fans the perfect spot to relax and refresh – the ultimate showcase on how to "Live Life Outside."
"As a Memphis-based company, we were thrilled to partner with the PGA TOUR to develop The TruGreen Backyard and engage with fans - in addition to this year's First Tee Scholars, Molly & Ben, and several local chapter participants - during our on-site activations at the World Golf Championships-FedEx St. Jude Invitational," said John Cowles, President & CEO of TruGreen. "These experiences bring to life the excitement and pride TruGreen has in our meaningful partnerships with both First Tee and PGA TOUR."