Proper mowing and watering are the first steps toward a healthy lawn. But what's next? The truth is, lawn care is a complex science. But many homeowners rely on trial and error and end up frustrated, never reaching their lawn goals. Thankfully, expert lawn maintenance services can remove the guesswork and get your lawn on the right path, right away.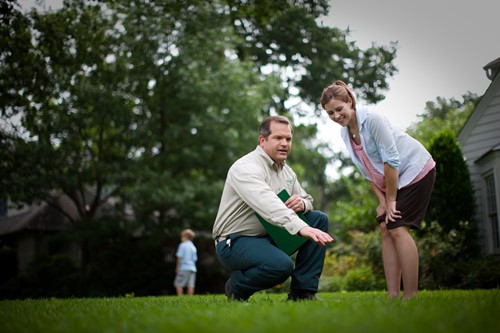 Those of us who love our lawns probably know that they need ongoing care and attention in order to remain beautiful and healthy. However, when it comes to proper and efficient lawn care maintenance, from fertilizing and seeding, to aerating and more, it often requires a special kind of expert to know exactly what your lawn needs to reach its fullest potential. After all, you may be able to fertilize your lawn, but do you truly understand which nutrients it needs most? With so many variables to consider, it is best to leave the lawn maintenance services to the experts.
Benefits of ongoing lawn maintenance
Ongoing lawn maintenance performed by specialists who understand the science behind a healthy lawn is absolutely essential in order to stimulate and maintain turf growth as well as replenish the soil and grass with much-needed nutrients. Proper ongoing lawn maintenance services offer the following benefits:
Helps your lawn withstand threats from things like lawn disease throughout the year.
Helps your lawn weather through unpredictable climate conditions and promotes lawn growth and repair, with things like fertilization and lawn aeration.
Keeps your lawn nutrient-rich allowing it to breathe and absorb nutrients and moisture to a much deeper level, through fertilization and soil aeration.
Helps fight against a variety of lawn-damaging insects and weeds, with proper insect and weed control.
Benefits of TruGreen® lawn maintenance services
TruGreen® understands the importance of regularly scheduled lawn care maintenance services. Their TruExpertSM certified specialists go through extensive training to learn about lawns, the science behind them and the solutions that are designed to keep them healthy. TruGreen backs up their work with the Healthy Lawn Guarantee®.  A certified specialist will come to your home as many times as necessary in between scheduled visits to ensure your satisfaction of their lawn maintenance services. Call TruGreen today at 866.688.6722 or visit TruGreen.com to learn more about their lawn care services.