Not all the rumors you hear about millennials are true. Read on to learn where lawn care and home maintenance falls on their list of importance.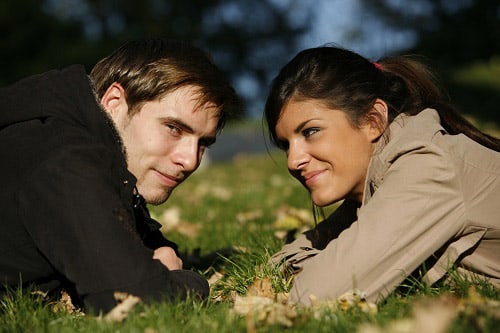 Millennials are as unique as the blades of grass on your lawn.
This generation has a host of concerns, from student loans to the environment. As that segment of home ownership continues to rise rapidly, their concerns with lawn care need to be addressed. We spoke with our friends at HomeAdvisor about their view regarding millennials and lawn care.
The landscape of home improvement and maintenance is big, growing, and filling with millennials, the largest generation to date. While record-breaking student loans make them less likely to hire a pro to take care of the lawn, as their incomes grow, this new generation of homeowners are likely to focus more on their gardens, grass, trees and shrubs with companies like TruGreen.
About half of HomeAdvisor's surveyed millennial homeowners report hiring a professional to complete a home improvement or maintenance project. The same survey suggests these young homeowners are willing to customize and invest in their home.
According to a study from Goldman Sachs, many millennials would rather spend their weekends out on the town with friends or binge-watching their newest favorite show at home. This could be great news for lawn care services since it provides the perfect motivation for young homeowners to hire a pro to fertilize the lawn and manage weeds.  
To put this in better perspective, the average student loan payment in 2017 is about $350 per month. According to HomeAdvisor, this is little more than the average cost for lawn mowing and maintenance services.  While one or the other may be easily afforded, both simply isn't an option for some millennials, who also gravitate toward areas with higher cost of living.
That said, they want a healthier environment and to nurture the plants that keep it green. Millennials who grew up in rural environments may be aware of widespread tree diseases and other threats to native plants. They may want to nurture the life on their property and may be willing to invest to preserve trees that give their yard character or produce their favorite fruit.
Many millennials are interested in gardening, both indoors and out. They've begun by growing decorative plants, vegetables, and fruits outdoors and planting herbs or air-improving plants inside. Their internet savvy has given them the perfect opportunity to learn expert gardening techniques, but irrigating large areas is likely beyond their skillset or interest—as of now.
However, this generation is very willing to learn and happy to find the potential benefits of taking care of the nature and life around them. This stems from their internet immersion, experience in higher education and stronger racial and ethnic diversity than older generations. But they may not be aware of the benefits of lawn care such as air purification, oxygen generation, and erosion control that a healthy yard can provide.
Given the chance to learn more about environmental benefits, millennial homeowners may be willing to spend on professional lawn services—especially affordable services with brands that inform them of the potential benefits. They tend to prioritize informative, ethical brands and well-reviewed services over a strict price limit. They can be willing to bend their budget a little to better the world around them and live life outside.