Wedding season is in full swing and more and more families might be tempted to opt for a much more personal home ceremony. Of course, if you're planning to host such a ceremony, you want your home and yard to look its very best for the special occasion. That's why it's important to figure out how to get green grass that is thick and healthy for the big day.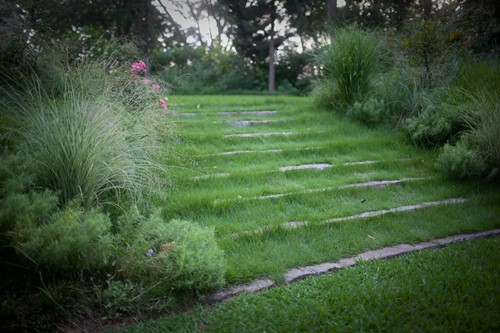 How to get my grass green for a wedding: tips
It's an honor to host an intimate wedding ceremony at your home. Therefore, you must be proactive when it comes to learning how to get green grass. Here are three things to consider to help your lawn achieve its fullest potential for the big day.
Fertilization is an effective way to ensure that your lawn has all of the nutrients it needs to grow healthy and strong. But it's not just about fertilizing; it's also about using the right kind of fertilizer and the right application process. The right combination of nitrogen, phosphorus and potassium, applied by a knowledgeable specialist who knows how to get green grass through a scientific approach, will help you achieve a lawn that is a great source of pride on the wedding day and for years to come.
Weed control is another way to promote the growth of healthy grass. Weeds compete with your grass for water and nutrients, suffocating your lawn and making it look weak and lackluster. Applying preemergent to your lawn provides it with the opportunity to thrive while staying one step ahead of invasive weeds.
Irrigation is another key component when addressing how to get green grass for a beautiful outdoor celebration and beyond. Remember that grass thrives on nutrients and moisture. It is up to you to ensure that your lawn is properly irrigated, receiving one to two inches of water per week, and perhaps a little more during the summer, if you live in a dry region.
How do I get green grass? TruGreen®: the green grass experts
Part of knowing how to get green grass is realizing that you can't do it all. Sure, you can handle the mowing and the watering, but do you understand the agronomic principles behind healthy, green grass? Do you know which nutrients your lawn desperately needs, and what kind of preemergent to use to get rid of invasive weeds?
Thankfully, TruGreen's PhD-certified specialists are knowledgeable in the science behind achieving green grass. They know what it takes for your lawn to not just look green but to be healthy as well, and they understand how to get green grass that will stay lush over time. With plans to match every lawn, TruGreen focuses on your lawn's individual needs and tailors a treatment plan based on the results of a Healthy Lawn Analysis®.
Let a TruGreen specialist answer your question, "How do I get green grass?" Sign up for a lawn care plan that will help you achieve the lawn you love by calling 866.688.6722 or visiting TruGreen.com today.