We asked experts in the lawn and garden world what advice they have for first-time homeowners. Click here to see what they said.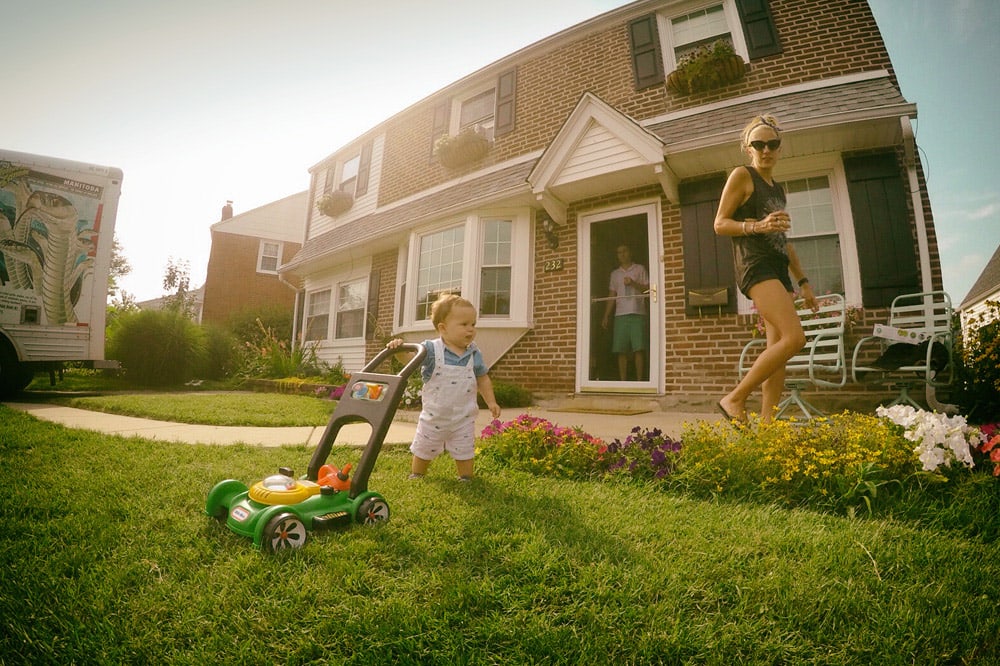 Congrats! You just bought a new house.
Hopefully you've gotten over the shock of the buying process and have moved on to the fun part: making your new house a home.
While selecting the inside decor is fun, our favorite part is turning a yard into your own personal oasis. From green and healthy grass to vibrant flowers and vegetables in a garden or even a super chic she shed... the options for creating your yard oasis are endless.
We asked experts in the lawn and garden world what advice they had for first-time home buyers, check out their answers below to get tips for the whole yard.
Lawn care tips for first-time home buyers
The main takeaway from our lawn experts: a healthy lawn is a happy lawn. Sarah Bendrick (@SarahBendrick) said her No. 1 tip for a healthy yard is healthy soil. "I always add a mycorrhizal fungi to new plantings to extend plants roots to increase uptake of nutrients and moisture in the soil."
According to the Dream Yard Team (@dreamyardteam), "a successful lawn means a healthy root system."
"Having a good base of soil is vital in achieving the best results. Never cheap out on soil depth or quality," the Dream Yard Team advised.
You may be wondering why lawn care is really that important. Can't you just let it grow how it wants? Do you really have to help it? Answer: Yes, it is that important, and, yes, you may have to help it.
"A thick and deep rooting lawn is the natural way to resist disease, pests, weeds, and have a drought tolerant lawn," the Dream Yard Team said.
If you want help getting your lawn to its fullest potential, we know people. Find a plan that's right for you and your lawn here.
Gardening tips for first-time home buyers
Once the most important part of your yard is cared for (that lovely grass!), you can move onto even more fun parts, like your garden. The key takeaway from the experts: Listen to the needs of your new plants.
Michael Perry (@mr_plantgeek) advises listening to the needs of your plants right from the start, before you even take them home! "Take advice when choosing plants — if you try to grow a sun-lover in a shady corner, then you're only setting yourself up for disappointment when it fails to grow! Be wise with your choices and only use the 'right plant in the right place'! For example, begonias love shade, but petunias don't — keep your plants happy and they'll keep you happy!"
Urban Gardeners Republic (@urbgardenersrep) added a similar sentiment: Give your vegetable garden what it wants. "Make sure that you plant in a location that gets direct sunlight. Vegetables require six hours or more of sunlight per day. Vegetable roots cannot penetrate on hard soil, so loamy soil is preferred."
The team also recommended following the directions on seed packets to ensure plants have the sufficient space they need and to provide proper irrigation so that every plant gets adequate water.
"If you plant seeds too closely, plants will have to struggle among themselves for water, nutrition, and sunlight."
Aside from plant care, the experts also advise monitoring and really getting to know your lawn and garden. 
"Take your time and learn what is going on naturally in your garden," recommends Rochelle Greayer (@pithandvigor). 
Some things to look for include: 
What kind of animals visit
Which bugs live in the garden and yard
Where does the sun reach
Are there natural wet areas or areas where something is already thriving
"This may take a whole year, but careful observation will help you understand how the garden is already working and how you can work with it instead of against it," Greayer said. 
How to use lawn care and gardening tips to your benefit
If the idea of caring for a new lawn and garden freaks you out a little, take a breath. Luckily, there is a wealth of information to be learned from experts like the ones mentioned above. And we're also here to help. From lawn care to tree and shrub care to pest control and Mosquito Defense, we have services to help make your backyard oasis perfect. Check us out online or give us a call at 800.464.0171 to learn more.