5 Ways to Take 5 Outside
Every day, we're surrounded by distractions and choices that take us away from getting outside — it's time for a break. Your lawn is your own private slice of nature, so why not take the opportunity to enjoy it? To help you relax in your outdoor space, here are some fun ways to live life outside.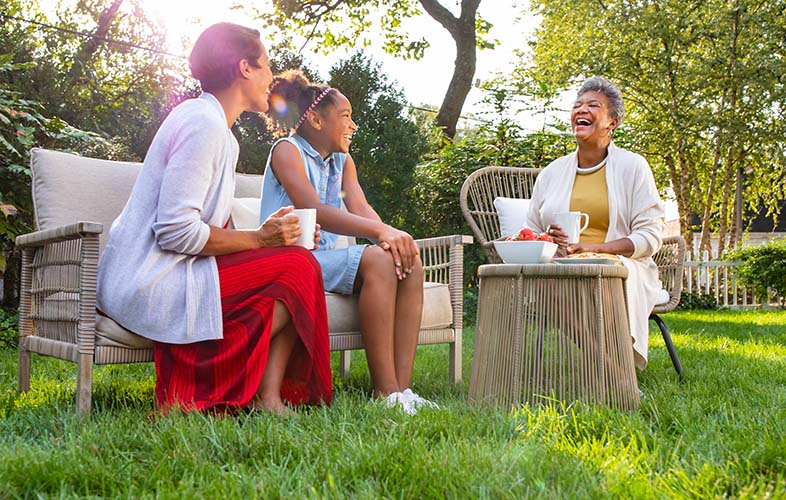 1. Take A Coffee Break
Enjoying a cup of coffee is part of a very common morning routine. Step out of the norm and take your morning coffee outside to get an extra 5 minutes of nature in your day. Spending time outside has incredible benefits for your well-being and adding your favorite cup o' joe can make for the perfect pairing to help you get on track to start your day!
2. Break Out the Tunes
What else can put you in a good mood like having a backyard dance party? Grab a portable speaker and enjoy the fresh air while you two-step and sway to some of your favorite music. Grab your entire family and host a themed dance to make some memories, all while enjoying your backyard getaway.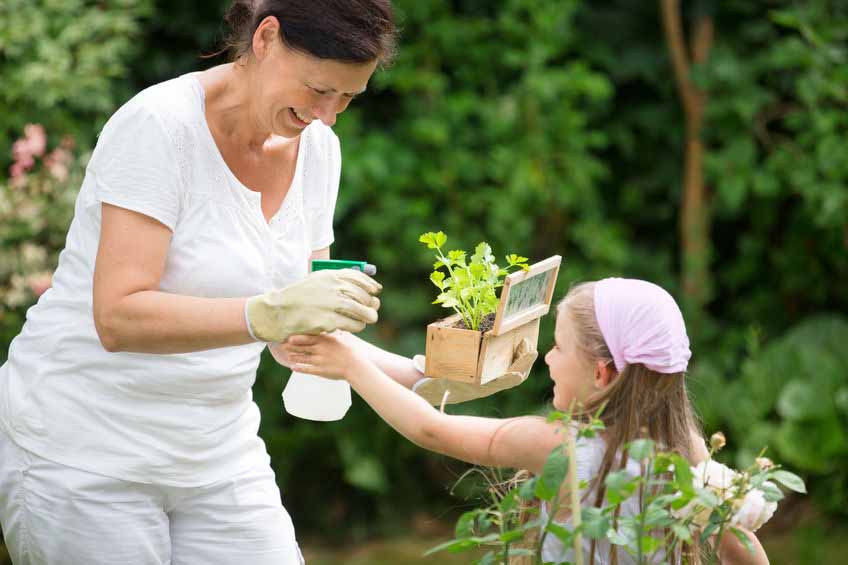 3. Spruce Up Your Outdoor Living Space
We often turn to our devices when we are feeling restless. Whether it be hanging up lights across the patio, planting that herb garden you've always wanted or touching up your patio furniture, there are always opportunities to beautify your outdoor living space and create an area you will want to visit even more often!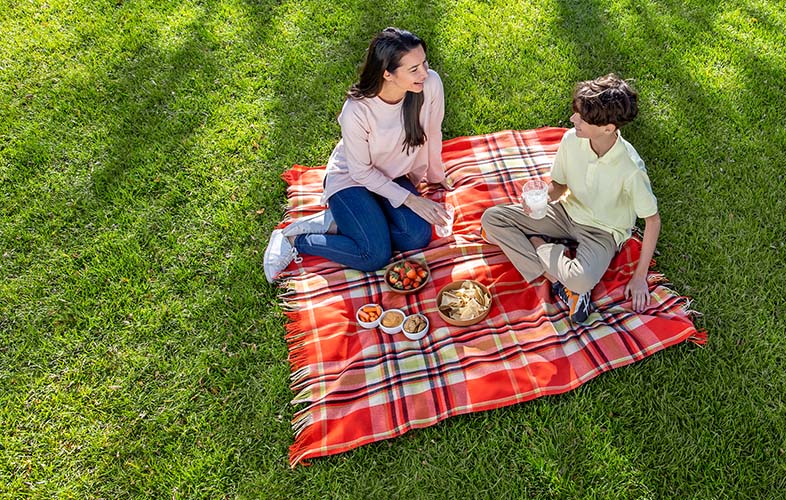 4. Enjoy a Meal Outside
Change things up for your family by moving standard daily activities outside. For example, move dinner to the backyard and enjoy a picnic they will be sure to love. You can make the everyday activity even more special by adding a theme. From costumes to recipes, let your creativity run wild for your family picnic.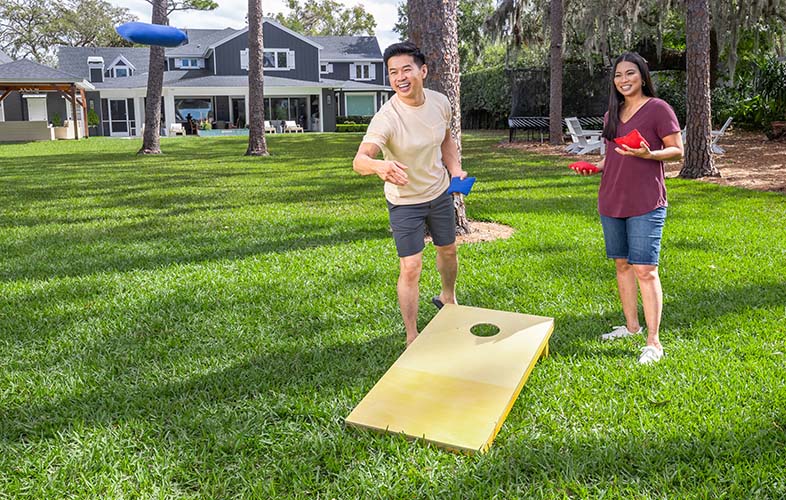 5. Host a Game Day Outside
Have your kids been laying around indoors all day? Instead of wasting the sunshine, host a game day right on your lawn to get the family outside! This gives the kids a chance to burn off some energy while soaking in the health benefits of being outside. Some grass-friendly ideas include:
Playing catch
Cornhole
Scavenger hunts
The next time you want to enjoy your outdoor living space with your family, try leaving the technology inside. With all of these alternatives, it is easy to give yourself a much-needed screen break. Your well-being will thank you for it.
Let a TruGreen specialist help you create a tailored lawn care plan to help you achieve the lawn you love by calling 866.688.6722 or checking out our plans here.