Do you ever find yourself gazing at your neighbor's lawn and daydreaming about relaxing on the porch as your kids or grandkids are playing on the grass? Or maybe you're wishfully thinking of taking your morning meeting from your back patio while you sip coffee from your favorite mug surrounded by complete outdoor serenity.
We all have a picture in our minds of our ideal lawn goals, and a well-maintained lawn may be the only thing standing between you and that daydream. In addition to the health benefits that your mind, spirit and, body can get when you spend time outdoors, a healthy lawn is a huge relief when you glance outside your home. Planning your next lawn upgrade or yard renovation can help make your daydream a reality.
To help get your creative juices flowing, here are six simple backyard ideas that can change the face of your landscape for the better:
#1 Just Add Water
What outdoor paradise is complete without the soothing sounds of water? Water features remind us of crashing waves, running rivers and majestic waterfalls. A new running water feature can turn your patio from a ho-hum backyard space to a lush relaxation haven.
A fountain installation complete with a small recirculating pump can give you the continuous lulling sounds and smells of water over stone without a lot of upkeep. This solution works in tandem with other backyard ideas too, so you can incorporate a water garden into your patio space with water-loving plants landscaped into or around the edges of your feature for easy maintenance.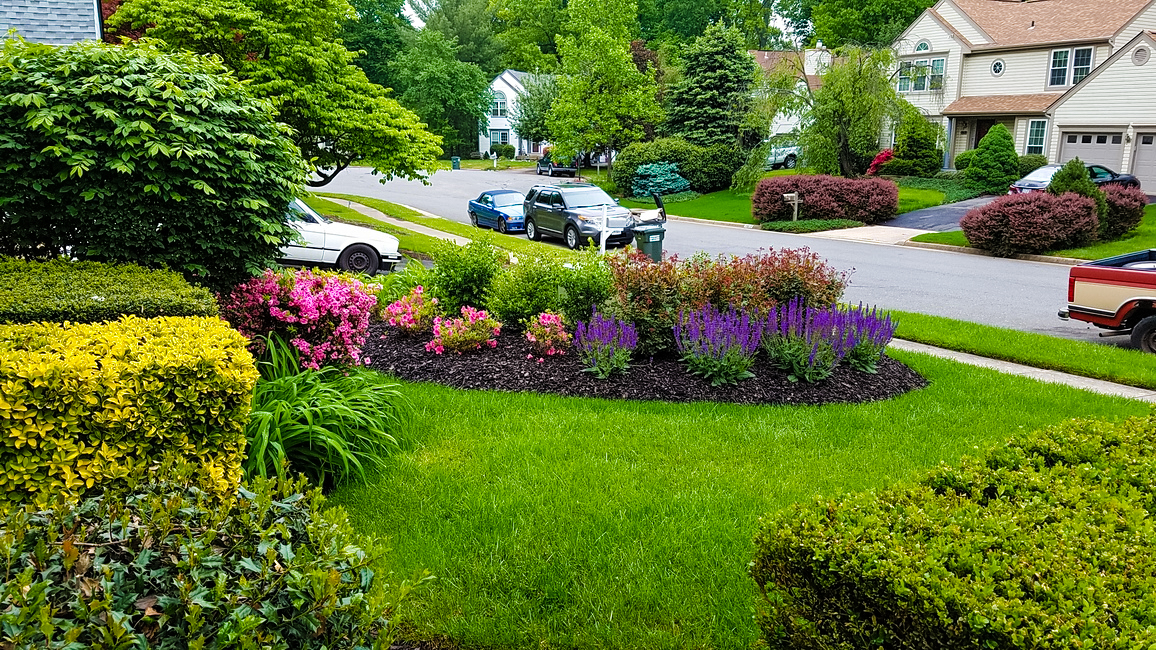 #2 Grow to Glow
The difference between a good lawn and a great lawn lies in the details. To achieve your ultimate goals, you'll need to commit to growing trees, shrubs, flowers and more across your entire property. Luckily, adding these elements to your yard has big benefits. In fact, according to the Tree Advisory Board in Kentucky, trees can reduce urban heat, improve air quality and create a barrier from the hustle and bustle of urban and city streets.
In addition to the calming effects trees and shrubs have on our physical state, they also provide an aesthetic appearance that is sure to improve your home. Ensuring your trees and shrubs stay healthy (especially in their earlier years) can be a challenge, but you don't have to do it alone. At TruGreen, we create a tailored approach to give your trees and shrubs exactly what they need to flourish all year long.
#3 Heat It Up
When it comes to curating an outdoor space that feels like a retreat, a firepit can help you easily enhance your outdoor living space to feel like a welcoming escape. Whether you are roasting marshmallows with the family and reminiscing on camping trips or hosting an outdoor gathering for your close friends, lighting up a firepit is the perfect way to allow loved ones to enjoy time in your outdoor living space.
Adding a firepit to your outdoor living space is also a relatively inexpensive way to increase home value, provide a source of warmth during cold months and create light for outdoor festivities. In fact, according to a recent Houzz survey, fire pits are among the three most popular backyard additions added by homeowners.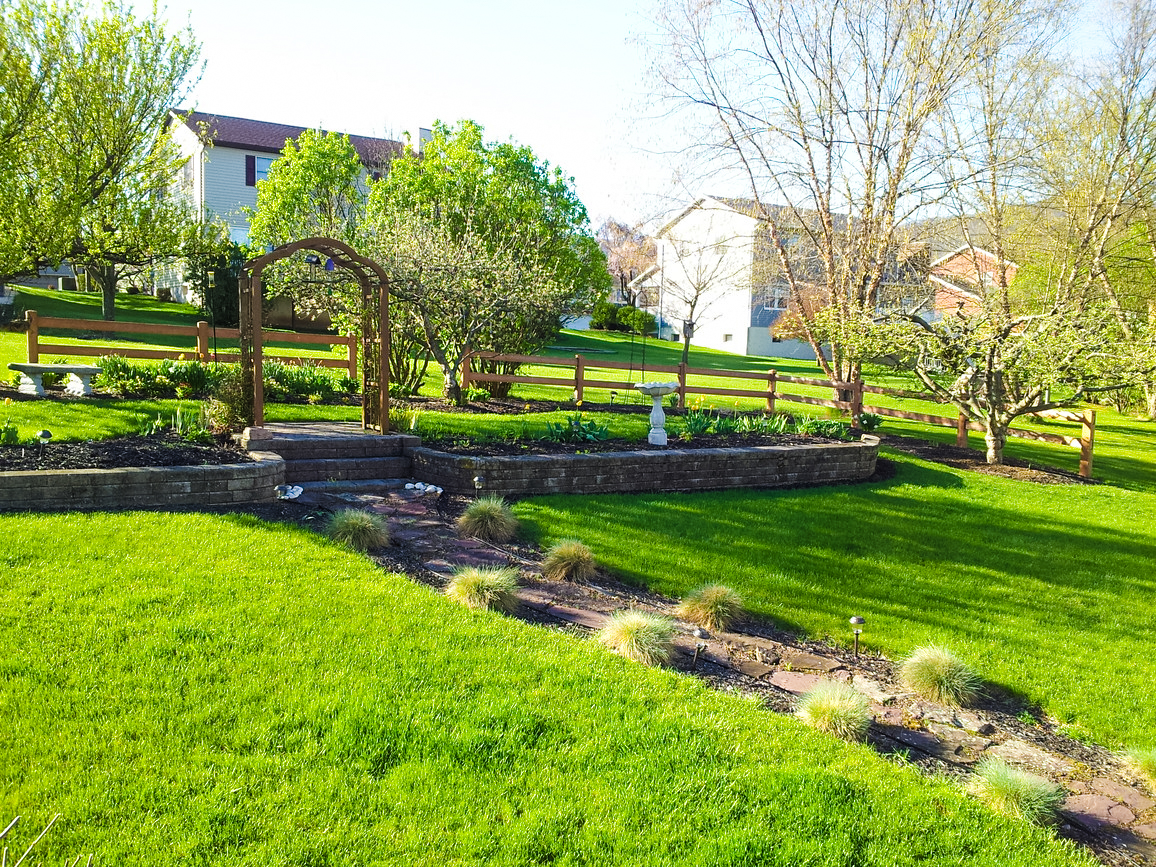 #4 Personalize with Decor
An outdoor space is only as special as the personality and care you put into it. Your outdoor living spaces serve as the first things people see when they arrive at your home and are the key to a good first impression. Personalizing your outdoor spaces not only adds a unique touch to your home that you have hand-selected, but it invites your guests to feel welcome too.
Now, we're not talking about big and flashy lawn decor to make a statement. Something as simple as a bed of flowers, string lights or even stepping stones can set the tone for your entire home. For lawn goal inspiration to help you get started, check out our
Instagram profile
to see some of our favorite customer submitted lawns!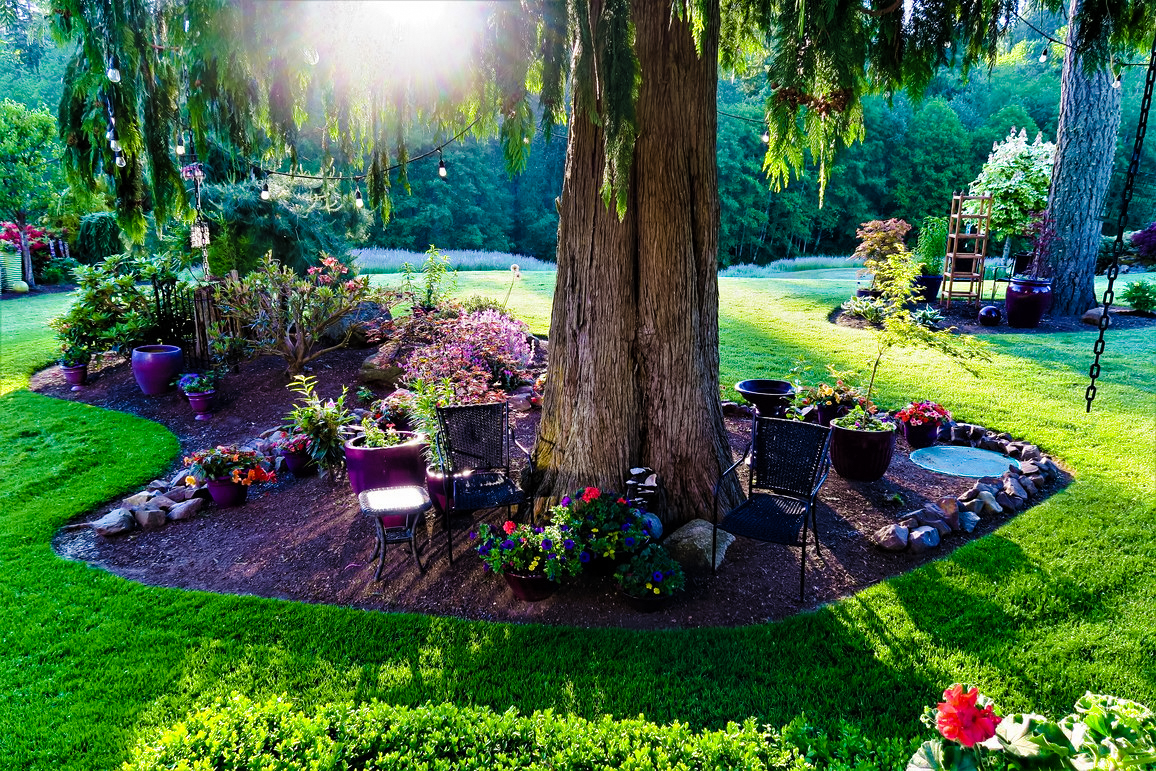 #5 Think in 3D
When you think of a patio, you probably picture poured concrete and laid brick or tile—a two-dimensional flat space on which to perch a table and chairs with a grill or cooler. But with a few creative backyard design ideas, you can impart a sense of unique style to your space.
For a more Boho look, try combining some dark charcoal grey elements (like a grill or tiling) with the wood tones and warm neutrals (such as cushions and whicker lighting fixtures). For an island look and feel, try adding some palm fronds and vibrant pops of color throughout the space. Your backyard is a blank canvas and in no time at all can become a tropical oasis, mountain meetup or a zen zone custom to you.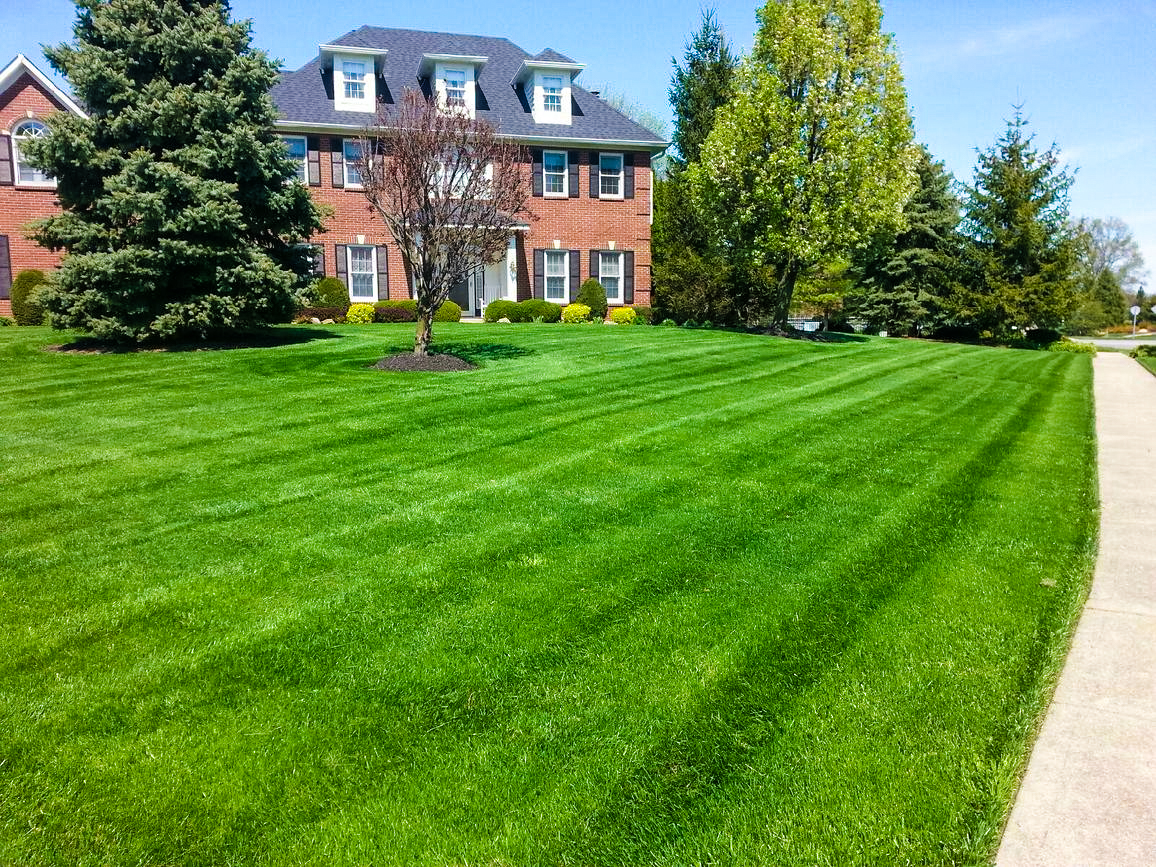 #6 Help Keep it Healthy
Planning your new outdoor living space can be the perfect antidote to the winter doldrums. And don't forget, as you bring your backyard lawn goals to life, your turf, trees and shrubs may need a little attention, too. If your well-loved lawn needs a touch-up or some repairing, it's the perfect time to call TruGreen® so we can help set your lawn on the path to perfection.
If you have any questions or concerns about maintaining a healthy lawn or caring for your trees and shrubs, your friends at TruGreen are here to help you out with a plan that is custom-tailored to your lawn's individual needs. For more information about TruGreen's range of lawn care services, call 866.688.6722 or check out the services we offer.