At TruGreen®, we see ourselves as part of the community, as a true neighbor to our customers and a steward of our outdoor green spaces. We're committed to providing responsible lawn care solutions for our customers, our neighborhoods, and our communities. We believe everyone has a right to enjoy the benefits of living life outside, and it's our vision to empower more people in more communities with greater access to healthy outdoor spaces.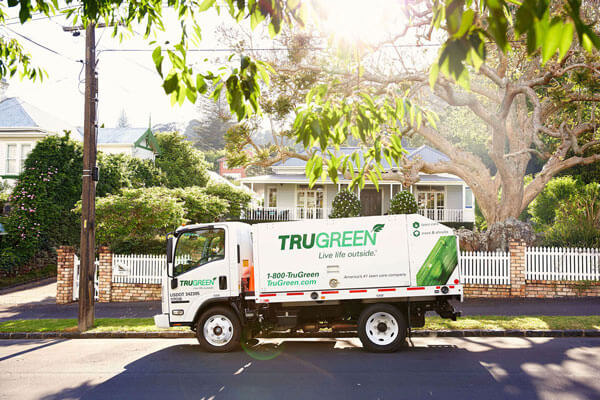 ---
Dedicated to the environment and the community
Commitment to the Environment
We take our commitment to environmental responsibility seriously. We've reduced fuel consumption, even while growing our business, by developing more efficient routing. We're helping grow healthy green spaces, trees and forests, and we have worked in numerous states with government officials, industry groups and environmental organizers to pass commonsense fertilizer laws. We will continue to invest in improvements to our products, training and technology that benefit the environment.
Commitment to the Community
We feel that it is our responsibility as a good corporate citizen and as good neighbors to give back to those in need when we can. This means we reflect our commitment to the health and well-being of our communities in both our professional services and our corporate culture. We celebrate and reward volunteerism and partner with the organizations and individuals making a difference in backyards and neighborhoods around the country.