An official partner of the PGA TOUR and trustee of First Tee, TruGreen hosted a series of activations and exclusive experiences at two recent PGA TOUR tournaments: The Honda Classic in Palm Beach Gardens, FL and THE PLAYERS Championship in Ponte Vedra Beach, FL.
These events reinforce our commitment to connecting with local communities across the country and encouraging them to "Live Life Outside."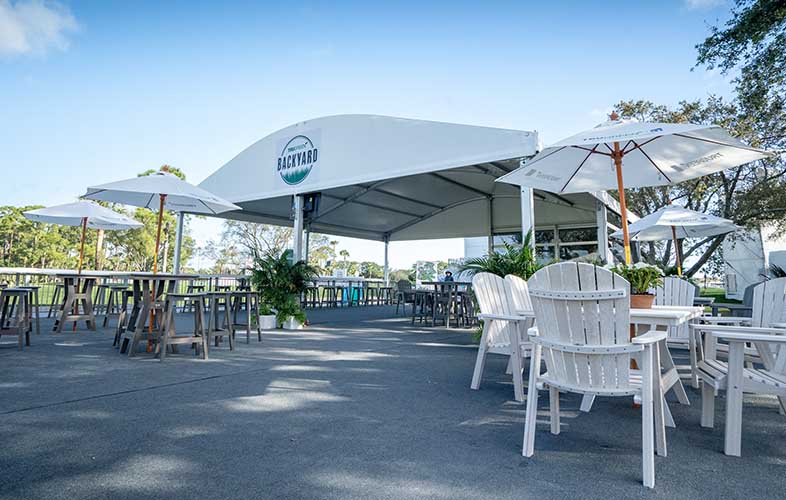 The Honda Classic
TruGreen launched a new fan activation — The TruGreen Backyard — at The Honda Classic in late February, inviting fans to grab some food, play some lawn games and watch full tournament coverage. Located between the 11th and 17th holes, The TruGreen Backyard left fans feeling right at home while still in the middle of the tournament action.
During Round 3, TruGreen hosted several local First Tee participants from the Palm Beach chapter for an exclusive on-site experience. As a First Tee trustee, TruGreen has helped expand the youth development organization's College Scholarship Program to include alumni pursuing careers in agronomy, plant science and other science-based professions. At this event, local participants had the opportunity to take a behind-the-scenes tour of the course, get a sneak peek of The TruGreen Backyard and engage with TruGreen team members.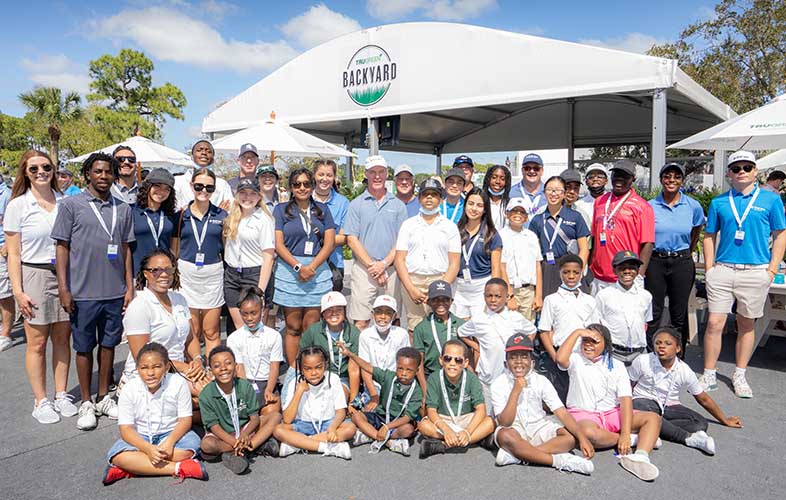 THE PLAYERS Championship
In early April, TruGreen brought some respite to THE PLAYERS attendees with the Fan Bleachers presented by TruGreen. Guests caught some shade with covered bleachers and a deck with views of the 10th and 16th holes, while enjoying food and beverages.
Further cementing its commitment to First Tee and its local communities, TruGreen pledged a $10,000 donation to First Tee – North Florida to support its development of the Blue Cypress Game Changers Clubhouse. The Clubhouse will be a new learning center benefiting over 300 local children each year