TruGreen® Winterizer Services
A better spring lawn starts with winter prep.
Winter weather can have harsh effects on your lawn. But with the right preparation, you can help protect your landscape against damaging conditions. TruGreen Winterizer Services can help you get ready for winter now while giving you a better spring lawn later.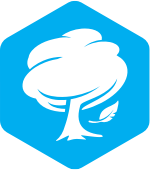 Tree & shrub
fertilization
Provides the nutrients your plants need to prepare them for winter and improve overall health and vigor.
Helps nourish your lawn's root system to improve overall health and vigor, enhancing green up in the spring.

Your lawn fertilization visit and your tree and shrub fertilization may be done at the same time or during separate visits.