Corporate headquarters
1790 Kirby Parkway
Forum II Suite 300
Memphis, TN 38138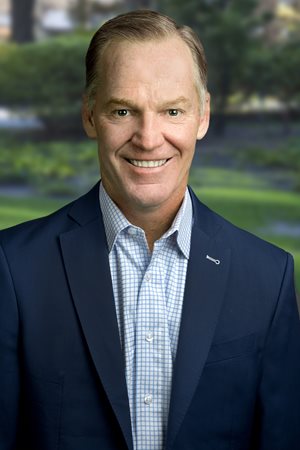 John Cowles joined TruGreen as president and CEO in September 2018.

Prior to joining TruGreen, John was president and CEO at FXI, a leading foam producer for the home, health care, electronic, industrial, personal care and transportation markets. John is a 30-year business veteran who has held senior leadership positions at major companies—such as Campbell Soup Company, George Weston Bakeries, Kraft Foods and Touchstone Wireless—and guided them to significantly improved fiscal success.

John is known as a strategic change catalyst, designing new business models and seizing breakout opportunities to drive major turnarounds. With a strong intellectual curiosity, John's success in creating growth and value originates from his passion in building pioneering marketing solutions and as an outside-in thinker, driving meaningful consumer differentiation. His transformative success is driven by his market and product innovation; ability to cultivate and inspire collaborative environments; deep financial aptitude; and emphasis on operational excellence. 
At TruGreen, John's focus centers around service innovation, building a strong team and culture and delivering best-in-class customer service as TruGreen enters its next phase of growth.
John graduated from Cornell University and received his MBA from Harvard Business School.