Corporate headquarters
1790 Kirby Parkway
Forum II Suite 300
Memphis, TN 38138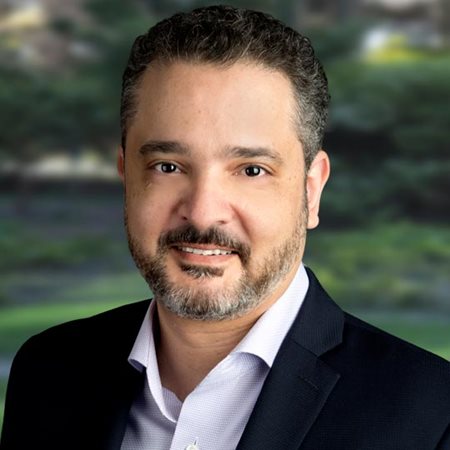 Ayman Taha brings 25 years of experience in Information Technology to TruGreen. He previously led the technology organization for Avnet Inc.'s global digital transformation. Most recently, Ayman served as senior vice president of Enterprise Technology Solutions at MGM Resorts International where he laid the foundation for innovation, established the technology for MGM to become a data-driven organization, and enablement of digital transformation. At TruGreen, he is responsible for setting the technology strategy for digital transformation and the development of industry-leading solutions designed to enable a superior consumer and associate experience.
 
In 1999, he became a Lead Architect at MCI WorldCom before joining Avnet, where he would remain in progressively more responsible assignments for 17 years.

Ayman received his B.Eng. degree from the Arab Academy for Science & Technology.