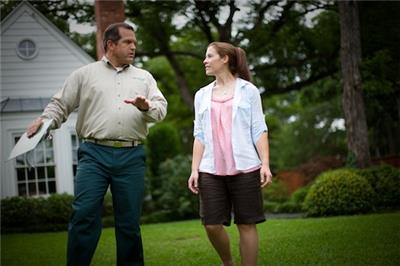 Healthy Lawn Analysis from TruGreen
on March 14, 2014 by TruGreen
It's always a relief to find a lawn service company that goes the extra mile to help ensure that your lawn is as healthy and lush as possible. And better yet, a company that offers a lawn maintenance plan that is tailored to meet the specific needs of your lawn. Well, thanks to TruGreen®, relief is at your fingertips. With any TruGreen lawn service plan, a PhD certified specialist will begin by conducting a Healthy Lawn Analysis® to determine exactly what your lawn needs to thrive.
what is a Healthy Lawn Analysis?
A Healthy Lawn Analysis is a comprehensive deep-dive and overview of your lawn's health and condition. A Healthy Lawn Analysis is the first step to any lawn care service from TruGreen, so that the specialists can tailor a plan to include science-based solutions and lawn services that are most fitting for the specific needs of your lawn.
Healthy Lawn Analysis: key areas
Lawn health. Your TruExpertSM PhD certified specialist looks at a variety of things to help determine the overall health of your lawn. The analysis will help to identify problems such as weeds, thatch, lawn damaging insects, and sun exposure. It will also give specific details about the problem. If you have weeds, the analysis indicates what kind. If you have thatch or other problems, it determines if your thatch needs aeration and how thick it is, what kinds of lawn damaging insects are present, and what effect sun exposure is having on your lawn.
Your environment. The environment plays an important role in how your grass grows. That's why the analysis will also include details regarding your climate type, grass type, soil type and how much foot traffic the various areas of your lawn gets.
Care recommendations. Knowing how to properly mow your lawn and water your landscape is important to maintaining the overall health of your lawn. Your TruExpert specialist wants to partner with you to provide recommendations for proper mowing and watering, and offer suggestions for regular lawn maintenance.
things to remember
In order to get the best possible results from any lawn care service, it's important that you try to maintain consistent and regular lawn maintenance in between and in combination with your services. TruGreen cares about your lawn as much as you do, which is why they are always available to answer any questions you might have about regular lawn maintenance practices. In fact, TruGreen cares so much that they also offer the following guarantee to ensure your satisfaction:
The Healthy Lawn Guarantee®. TruGreen is not satisfied until you are. TruGreen gives you peace of mind knowing that a specialist will return to your property as often as needed to make any necessary adjustments and to ensure your satisfaction.
experience the TruGreen difference today