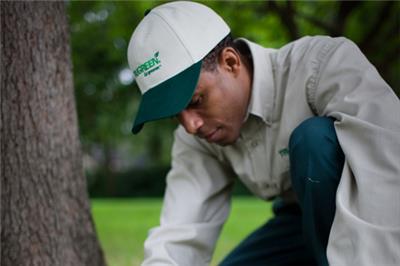 Lawn Maintenance Schedule
on June 8, 2013 by TruGreen
Planning and organization are the keys to lawn maintenance success. A lawn maintenance schedule can help you design a plan that will help fend off weeds and diseases, keeping your lawn care maintenance simple and low-stress.
what is a lawn maintenance schedule?
A lawn maintenance schedule is a plan, designed around a calendar, of lawn maintenance activities that you or your lawn care maintenance provider will undertake throughout the year. The goal is to keep your grasses and landscape as healthy as possible by coordinating lawn care activities with seasonal needs.
An organized lawn care maintenance schedule can help you target specific problems—like applying weed killer for weeds that germinate at particular times—and prevent other issues before they start. For example, irrigating on a regular schedule (with room for adaptation if the weather becomes particularly wet or dry) can keep your turf healthy and prevent the diseases and stress-related wilting that can occur when grass becomes too wet or too dry.
planning your lawn maintenance schedule
Want a healthy, lush lawn that will make you and your family happy? Start your lawn care maintenance schedule early in the year and follow it religiously through summer and fall. Here's how to get started.
Know your local environment. Find out the traditional first and last frost dates for your region and average temperatures throughout the seasons. If you've had some experience over the years with your lawn and garden (especially if you keep good notes), you'll have an idea of when pernicious weeds like dandelions will appear, when flowers bloom, when spring rains come, and when the hottest and driest parts of the year tend to hit.
Map the seasons and weather conditions on your calendar. Put what you know into writing on your calendar. Scribble notes into margins. You'll gain insight into how these conditions relate to one another.
Target lawn care activities to seasonal conditions. Now for the toughest part—knowing exactly what to do to counteract the environmental hardships your lawn will face throughout the year. If you know when dandelions appear, and what kind of weed killer works best against them, you can decide when to apply your seasonal weed control to get the greatest effect. If you know your soil needs 1-2" of water in normal summer weeks to stay moist to 6 inches below the surface (ideal conditions for healthy turf), then you'll be able to plan an irrigation schedule that will keep your lawn healthy.
Write down concrete plans. Keep it simple, and build a schedule that will be easy to remember. Irrigate every Tuesday and Thursday, for example, and before long it'll be second nature to turn on the sprinkler before you have your morning coffee. Write down the days when you plan to fertilize, mow, or spread weed killer.
Now, stick to it. Check your lawn maintenance schedule at the beginning of every week. Determine what tools or applications you'll need, get your equipment together, and prepare before the day comes. If you're ready in advance, taking care of your lawn will be a simple part of your schedule rather than an inconvenience and a hassle.
get expert help
Some of TruGreen's additional services—like aeration, overseeding, and lawn damaging insect control—can be included in a complete lawn care package further tailored according to your needs to ensure the healthiest lawn possible. Every TruGreen® plan starts with a Healthy Lawn Analysis®, so you know the services you receive are tailored for your particular landscape. And for as long as your plan is in place, the Healthy Lawn Guarantee® provides you with the peace of mind that comes with knowing your TruGreen specialist will return as often as needed to make adjustments to ensure your satisfaction.
Planning and executing the perfect lawn maintenance schedule can be difficult—but an efficient and effective lawn care maintenance schedule is vital to achieving a lawn you love. For help planning and implementing the right lawn care maintenance schedule for your individual lawn and landscape, give TruGreen a call at 866.688.6722 or visit them online at
TruGreen.com
.