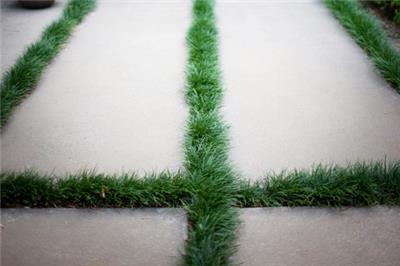 Lawn Care Tips
on May 24, 2013 by TruGreen
Whether it's a barbecue and drinks with friends out on the patio or a spirited game of football in your backyard, summer conjures up plans for friendly get-togethers and fun backyard parties. Not only is this a great opportunity to be with friends, but it's also a perfect time to show off the lawn that you're so proud of. Maybe your lawn is not quite there yet? Here are some lawn care tips to keep you excited about summer entertaining in your backyard!
lawn care tips for an entertainment worthy yard
As you start planning your summer social calendar, here are some lawn care tips that can help you achieve a lawn you'll love to show off to your guests:
Mow and water your lawn regularly. Basic maintenance in the summer can be tedious, but it is absolutely necessary in order to give your lawn the chance to thrive. One of the most common mistakes is not mowing frequently enough. Knowing when and how to mow—and doing so regularly—minimizes the chances of damaging your lawn.
Irrigation. Watering your lawn is perhaps the easiest step to take care of on your own. Proper watering is an important factor; it's not just about how much water to use, but when to water as well. Be sure to water your lawn weekly, as well as at the first sign of drought.


Keep your lawn free from debris. Another part of lawn care that is often overlooked is removing dead leaves and other debris to give room for the lawn to breathe and grow properly. Grass clippings and other debris can lead to heavy thatch accumulation, which can keep your lawn from receiving the right amount of water and nutrients, and can prevent your lawn from growing.


Watch out for lawn damaging insects. Most species are at their peak around summertime, when the weather is warm and they come out to wreak havoc. Unfortunately, while some lawn damaging insects are only interested in your lawn, other pests—like fire ants—may be more interested in your summer get-together guests. So before guests arrive, be sure that your backyard is properly treated for lawn damaging insects that could put a damper on your festivities and cause harm to your guests.


Fertilize regularly. Fertilization is one of the most important parts of lawn care, providing much needed nutrients to your soil and allowing your grass to grow green and lush. Therefore, it's important to find a company that includes fertilization among its regularly scheduled lawn care services.
TruGreen®: year-round lawn care
These lawn care tips all lead to one fair conclusion: You need a partner this summer that will help ensure your lawn is beautiful and ready for entertaining guests. Thanks to their many lawn care services, maintenance plans and high standards of quality, TruGreen® can help you prepare your lawn for summer activities. While they let you handle the irrigation and the mowing, TruGreen PhD-certified specialists can take care of the more complex lawn care services, such as fertilization, lawn damaging insect and weed control, core aeration, and overseeding. And all services are backed by the Healthy Lawn Guarantee®. For as long as your plan is in place, your specialist will return as many times as needed to ensure your satisfaction. For more lawn care tips, contact one of the most experienced lawn care companies around at 866.688.6722 or visit TruGreen.com.